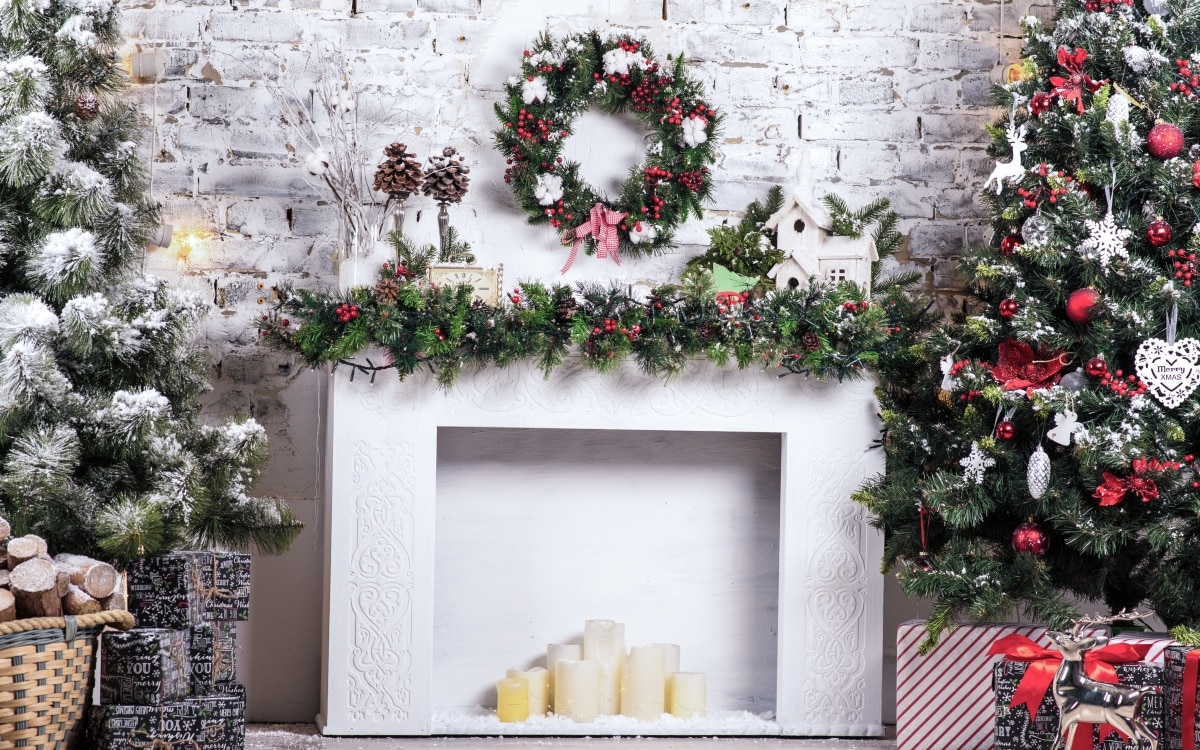 Top 5 Holiday Decorating Tips From Professional Floral Designers
November 30, 2022
The holidays are a time for coming together with family, friends, and loved ones. What better way to show your holiday spirit and share your holiday cheer than by decorating your home with beautiful fresh flowers and plants?
With Hanukkah beginning on December 18, and Christmas shortly after on December 25, the holidays are fast approaching and that means it's time to start thinking about how you're going to decorate your home!
If you're looking for something a little different this year, decorate like the pros by using fresh flowers and plants from your local florist. The professional floral designers at Barbara's Flower Shop in Brooklyn, NY have put together some tips to help you get started.
Get Creative with Your Color Scheme
One of the great things about using flowers and plants for holiday decor is that you can really get creative with your color scheme. Think outside of the traditional red and green and try using unexpected colors like purple, pink, or even white. Incorporate different textures and shapes into your arrangements to add interest and dimension.
There are so many ways you can make your holiday decorations stand out this year. Try using flowers and plants as backgrounds for flowerpots or vases, rather than traditional red and green leaves; reconsider color schemes that might be more interesting (think purple) - just remember not everyone likes floral arrangements in such an obvious place!
Go Green with Your Garland
Garlands are a classic holiday decorating element, but there's no need to stick to tradition when it comes to materials. Get creative with your garland this year by using different types of foliage like eucalyptus, holly, or magnolia leaves. You can also add in some berries, pinecones, or even dried flowers for a pop of color.
The possibilities are endless, so have fun experimenting with different looks until you find the perfect one for your home. Your guests will be impressed by your unique take on the classic garland, and you'll love the way your home looks decked out in festive flair.
Add Some Fragrance to Your Flowers
As the holidays approach, many of us start to think about ways to make our homes feel cozy and inviting. One easy way to do this is by adding some fragrant flowers to your decor. Roses, lilies, and jasmine are all great options that will fill your home with a pleasant scent.
You can also add a few drops of essential oil to your arrangements for an extra boost of fragrance. Just be careful not to use too much, as you don't want your guests to be overwhelmed by the scent. With a little bit of planning, you can easily turn your home into a welcoming oasis that everyone will enjoy during the holiday season.
Think Outside the Vase
When it comes to flower arrangements, there are no hard and fast rules. Sure, vases are always a classic option, but there's no reason you can't get a little creative with your containers. You can use just about any container you like, as long as it's clean and safe for holding water. Mason jars, teapots, and even buckets can make great vessels for your blooms.
This is a great way to add a personal touch to your decorations and make them really stand out. You can even repurpose items you already have around the house. Just make sure whatever you use is appropriate for the type of flowers you're working with. For example, lightweight flowers like daisies will require a different container than heavier blooms like roses. With a little bit of creativity, you can easily find the perfect container for your next flower arrangement.
Incorporate Metallics
The holidays are a time to shine! So, this holiday season, try adding a touch of glamour to your decor with some metallic accents. Gold, silver, and bronze can really make your decorations shine. Try using metallic ornaments in your Christmas tree or garland - or consider dressing up vases and candlesticks with metallic ribbon.
You could also use metallic paint to give a new look to an old piece of furniture. Whether you go all-out with glittering gold or keep it simple with just a few silver accents, adding metallics to your decor is sure to make your home more festive this holiday season.
No matter what décor you choose, incorporating fresh flowers into your holiday decor is always a good idea. Flowers add a touch of elegance to any space, and they can really help get you into the holiday spirit. So, whether you go big or small this year, make sure you stop by your local florist to pick up some seasonal blooms to brighten up your home for the holidays.
For same-day flower delivery in Brooklyn, NY, trust the expert floral designers at Barbara's Flower Shop for handmade original designer's choice designs and more. We also feature the area's largest selection of flowers and gifts for Birthdays, Anniversary, New Baby, Get Well Wishes, or simply to Make Someone Smile. Call us today at (718) 773-6644 or visit our store at 1096 Bergen St, Brooklyn, NY 11216.