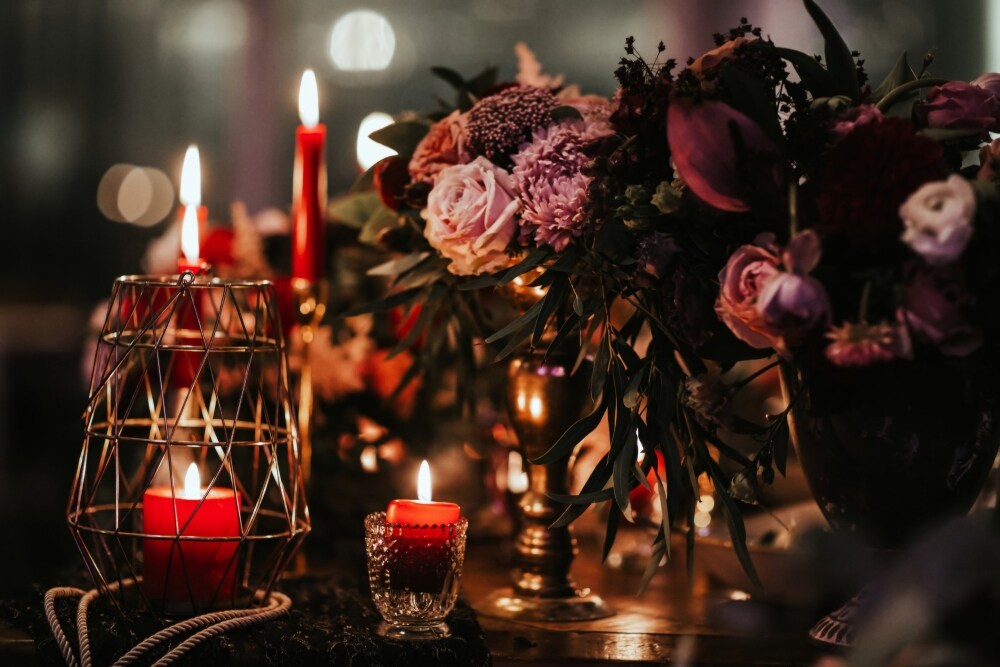 Let Barbara's Flower Shop help decorate your home for the holidays
November 16, 2021
The holiday season is a time for celebration and family. It's the time of year where we deck the halls and decorate our homes and offices with holiday décor.
But finding time to decorate during the holiday rush can be difficult, and the longer you wait, the less options you have. Most people wait until after Thanksgiving to start thinking about holiday decorations, so your best bet is to have your designer booked before they start getting too busy.
That means right now is the best time to start planning your holiday decorating. If you're looking for holiday decorating ideas or are in need of on-site florists that can help you get your home festive-ready before December 25th then Barbara's Flower Shop should be your first stop!
We offer services to any budget big or small and our floral designers are experts in helping customers find the perfect holiday decorations for their home or office.

Our design team will decorate your home
Everyone loves decorating for holidays but who has the time? It can be so much work and the end results often fall short of the glorious holiday displays we pictured in our minds before we untangled our first string of lights!
This year forget that frustration and spend more time enjoying the holidays by trusting your home or office holiday decorating to the experts at Barbara's Flower Shop?
Our professional floral designers love decorating for the holidays and will be happy to come to your home or place of business to assist you with decorating. We can even handle it all ourselves if you prefer, freeing up your time for other tasks.
Our experienced designers are filled with creative ideas that could turn your home or office into a winter wonderland or a simple cozy retreat. Christmas decorating ideas for your mantel, front door, mailbox, Christmas tree, and more will surely fill you with Christmas cheer.

What are the benefits of hiring our designers?
Hiring a local florist to assist you with designing Christmas decorations is an efficient way of getting into the spirit of the holidays without spending too much time on it yourself. And it never hurts to have a professional designer at your side while you decorate.
Whether you just need a few new ideas, or want us to decorate your entire home and trim the tree, our experienced professionals are waiting to turn up their creativity at full volume so they can fill every room in your house with cheerful holiday cheer this year!
Holiday decorating ideas customized to your tastes and holiday theme
No stress of trying to figure out what you need or where it all goes
Decorations to accentuate any existing holiday décor in your home
Holiday decorating ideas that will stun your family and friends
Holiday decorating done quickly while still looking amazing
Professionally designed fresh flowers that will leave your home or office looking festive and ready for the holiday season
Our experienced design staff is an incredible collection of talented professionals who create amazing floral designs for birthdays, love and romance, get well wishes, sympathy, and other special occasions.. They specialize in working with your existing décor and style to help you create something wonderful.

Now is the perfect time to start – our calendar will fill up fast
However lavish or simple your holiday decorating may be, Barbara's Flower Shop will help you bring the beauty and the essence of the holiday to every corner of your home or office. From holiday flowers and plants.
We certainly don't want you to miss out on holiday cheer this year, so we're urging you to schedule a holiday decorating appointment as soon as possible.
Now is the best time to schedule a consultation because the limited number of appointments will fill up fast. Call Barbara's Flower Shop in Brooklyn, NY today at (718) 773-6644 or (212) 234-3211 to schedule an appointment.