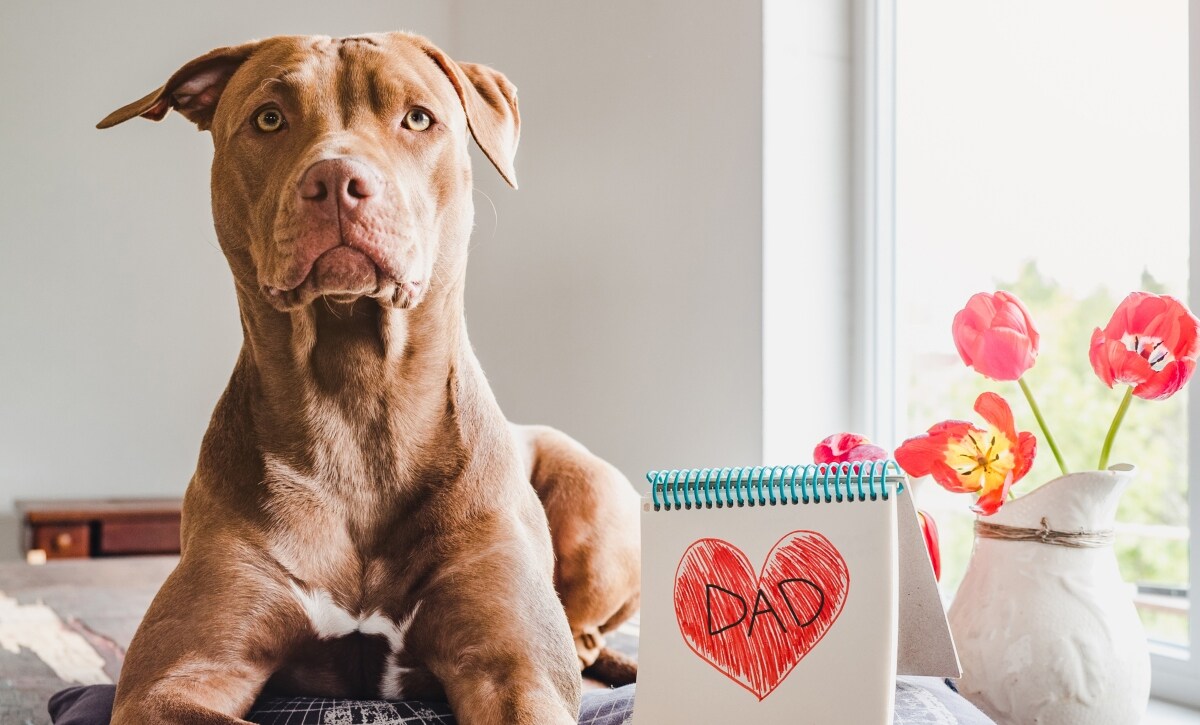 Father's Day Made Special with Barbara's Flower Shop
June 05, 2023
Celebrate Father's Day in a memorable way with Barbara's Flower Shop, your local, trusted florist located at 1096 Bergen St., in the heart of Brooklyn. More than just a flower shop, we offer an extensive array of products that cater to all dads, from verdant indoor plants to gourmet food baskets, and more unique, masculine gifts. With our same-day delivery service, your heartfelt tokens of appreciation arrive fresh, full of life, and right on time.
The Origins of Father's Day
Father's Day is a special occasion for families nationwide to honor and celebrate fathers and father figures. The tradition dates back to the early 20th century, and at its heart is a remarkable woman named Sonora Smart Dodd from Spokane, Washington.
Inspired by a Mother's Day sermon she attended in 1909, Sonora felt fathers deserved equal recognition. Raised alongside her five siblings by their single father, William Jackson Smart, a Civil War veteran, Sonora had first-hand experience of a father's dedication. William's resilience and loving care deeply moved Sonora, who wanted to honor such commitment not just in her father, but in fathers everywhere.
She embarked on a passionate campaign to establish a special day for fathers and proposed the idea to her local ministerial association and the YMCA. Initially, she suggested June 5, her father's birthday, for the celebration. However, the ministers needed more preparation time, and the third Sunday in June was chosen instead.
The first Father's Day was celebrated on June 19, 1910, in Spokane, and over the years, the tradition spread nationwide. It wasn't until 1972 that President Richard Nixon officially declared the third Sunday of June as Father's Day.
Gift Ideas for Dad
Here at Barbara's Flower Shop, we honor Sonora's tradition by offering a wide variety of thoughtful gifts that go beyond traditional bouquets. Our indoor plants and succulents make for long-lasting gifts:
Succulents: These versatile indoor gems are more than just compact and low-maintenance. With their unique shapes, sizes, and colors, they provide an intriguing visual treat, infusing a touch of quiet strength and resilience to any space.
Snake Plants: These plants are more than their tall, sword-like leaves. The striking vertical element they add to a room, along with their air-purifying qualities and low-light tolerance, makes them a perfect blend of beauty and toughness for busy dads.
Spider Plants: Known for their arching foliage, these plants soften any space with their gentle aesthetic. Beyond their charm, they are also applauded for their excellent air-purifying qualities, making them an all-time favorite.
Peace Lilies: An embodiment of elegance and tranquility, these plants impress with their dark green leaves and stark, beautiful white flowers. Not just eye-candy, peace lilies are relatively easy to care for and can bloom throughout the year, radiating a sense of calm and good luck.
English Ivy: This classic indoor plant goes beyond being just air-purifying. With trailing vines and small, evergreen leaves, English Ivy adds a touch of class and a hint of an old-world charm to any space, making it a lovely piece of living décor.
Philodendrons: Loved for their large, uniquely shaped leaves, these popular indoor plants display an intriguing mix of colors and patterns, adding an exotic touch to any space while proving hardy in various conditions.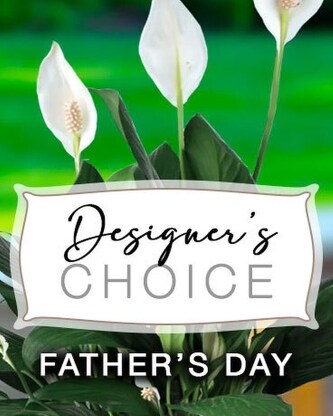 And if your dad isn't a plant person, we've got you covered. Our gourmet food baskets are filled with high-quality chocolates and savory snacks, and our specialty gift baskets will surely be a hit.
And let's not forget our forte, flowers. Yes, flowers for Father's Day! Contrary to some beliefs, many dads do enjoy a fresh, vibrant bouquet. We offer an array of arrangements featuring flowers in more masculine hues or tropically themed bouquets.
If you're unsure what to pick, go for our Designer's Choice option. Our talented florists will craft a unique, stunning arrangement, ensuring a smile on your dad's face.
Same-Day Delivery
Here at Barbara's Flowers, we understand that life can be busy and unpredictable. You may suddenly realize that Father's Day is just around the corner, or perhaps you simply want to ensure that your gift arrives in the freshest, most vibrant condition possible. This is why we offer our reliable same-day delivery service.
Whether it's a lush plant, a stunning bouquet, or a gourmet basket, we handle each item with utmost care and ensure it reaches its destination on the same day it leaves our shop. Our team of experienced drivers know Brooklyn and surrounding areas like the back of their hand, guaranteeing that your Father's Day gift arrives promptly, preserving its freshness and quality. Whether the delivery destination is a home, an office, or a Father's Day gathering at a local park, we've got you covered.
This prompt delivery service means you can rest easy, knowing your gift will be delivered to your dad's doorstep in perfect time for the celebration. With Barbara's Flower Shop, you can let go of the last-minute rush and focus on what truly matters – expressing your love and gratitude to your father.
Visit Barbara's Flower Shop at 1096 Bergen St, Brooklyn, NY 11216, check our offerings on our website, or give us a call at (718) 773-6644 for any assistance. Let us help you express your love and gratitude this Father's Day and help make it one he'll never forget.