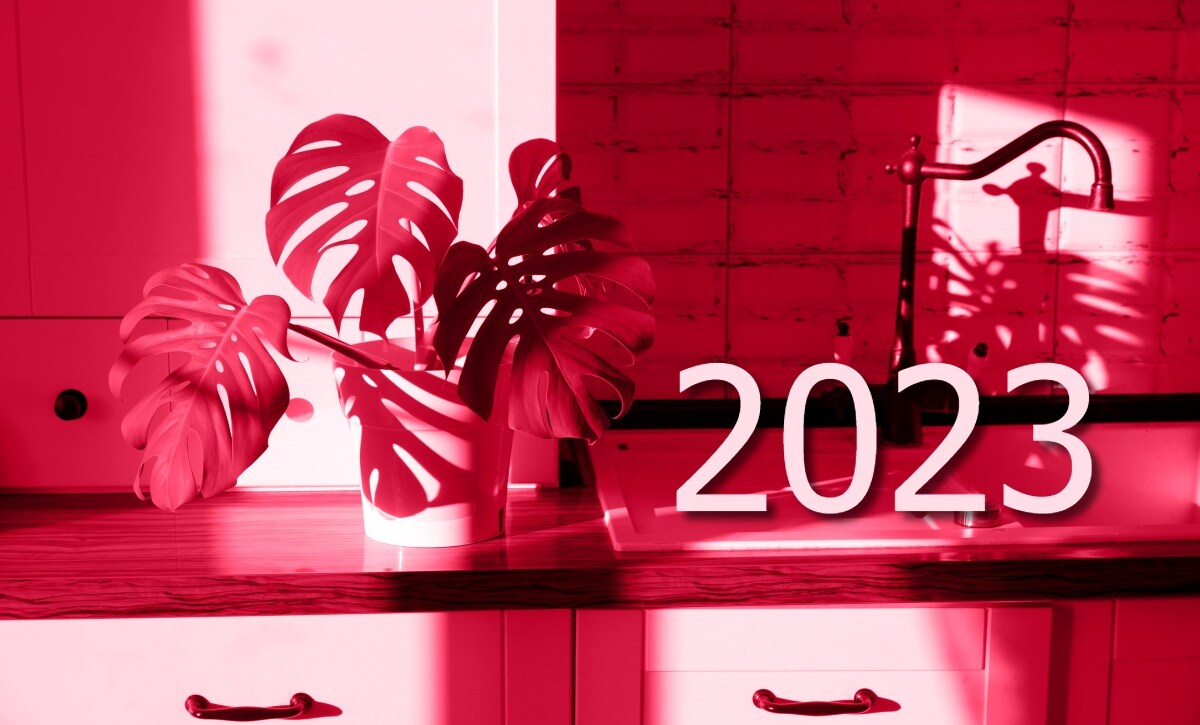 Viva Magenta: Pantone's 2023 Color of the Year is a Floral Favorite!
January 03, 2023
It's official—Pantone has named Viva Magenta (PANTONE 18-1750) - a bold shade of crimson red - as its choice for Color of the Year for 2023. Viva Magenta is a striking hue that alludes to strength and self expression. This striking hue is sure to be seen everywhere in the coming year and can add a unique, vibrant touch to any occasion. Here at Barbara's Flower Shop in Brooklyn, NY, we are proud to offer hand-designed bouquets featuring this year's hottest color, Viva Magenta!
Viva Magenta in Floral Design
The floral industry has long been home to some of the brightest and most eye-catching colors in nature. This year's choice for Pantone's Color of the Year is no exception! What's so great about this year's vibrant hue? Not only does it make a bold statement, but it is also incredibly versatile in any kind of floral design.
Whether you're celebrating birthdays, anniversaries, new babies, or simply just to make someone smile—Viva Magenta can be used in flower arrangements for every occasion. Plus, there are plenty of different flowers that already contain this hue naturally. Roses and tulips are two popular examples that work perfectly for any type of arrangement.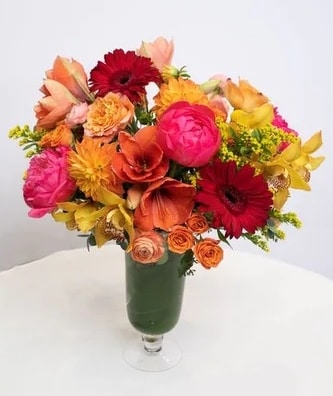 For those who enjoy being creative with their floral designs, there are also plenty of options to consider. From adding ribbons and other decorations to designing a combination of several different types of blooms—the possibilities really are endless when using this eye-catching color!
If you're looking for something unique and custom tailored to your needs, our team of professional floral designers is more than happy to create something that fits your exact vision. We can even add special touches like personalized messages or handcrafted cards if requested.
We love using this stunning hue in our floral designs here at your local florist because it adds a splash of vibrancy to any special occasion. Whether you need something for Mother's Day or a birthday celebration, there are so many ways to incorporate Viva Magenta into your flowers. Here are some of our favorite ideas:
A bright and cheerful bouquet featuring roses and tulips in different shades of Viva Magenta.
A lush centerpiece arrangement with lilies and baby's breath accented by sprigs of deep red berries.
A romantic corsage made up of gardenias surrounded by delicate accent flowers like freesia or waxflower in pale pink hues.
A festive holiday wreath decorated with magnolia leaves and berries in varying shades from light pink to deep magenta.
No matter what type of design you're looking for—from subtle accents to vivid pops of color—our experts here at your local florist can help you find exactly what you need when it comes to flowers featuring Pantone's 2023 Color of the Year. We look forward to helping you create something special with Viva Magenta!
Viva Magenta from Barbara's Flower Shop
As Pantone's 2023 Color of the Year continues its reign over the fashion and design industry, we want you to know that your local florist has got you covered when it comes to incorporating this vibrant hue into your next floral arrangement!
From roses and tulips to lilies and gardenias—and everything else in between—we have all the tools necessary to bring your vision for a beautiful bouquet or centerpiece arrangement alive using Viva Magenta as its focal point. Visit us today for more information on how we can help make this year's hottest color work wonders for all your upcoming occasions!
For same-day flower delivery in Brooklyn, NY, trust the expert floral designers at Barbara's Flower Shop for handmade original designer's choice designs and more. We also feature the area's largest selection of flowers and gifts for Birthdays, Anniversary, New Baby, Get Well Wishes, or simply to Make Someone Smile. Call us today at (718) 773-6644 or visit our store at 1096 Bergen St, Brooklyn, NY 11216.